Several countries were so impressed by Cusp at Expo 2020 Dubai that the innovative Tasmanian timber company has been invited to speak at international forums tasked with looking at the decarbonisation of building materials.
Cusp's cross-laminated timber product, the first certified plantation hardwood CLT in the world, was part of the Australian pavilion at the expo, and it commanded attention.
The Australian pavilion, which focused on sustainability, was voted in the top ten out of more than 200 pavilions across the enormous site. The expo wrapped up in March this year after COVID-19 stalled its rollout. More than 25 million people attended.
Cusp CEO James Lantry said his product was a key part of what made the pavilion so attractive.
A number of other timber-based countries such as Sweden were in awe of our pavilion. We spent time with people from other countries at their pavilions and they thought the way the timber was used on the Australian Pavilion was exceptional and it provided inspiration for them for future world expos.

James Lantry
Cusp CEO
"They liked that the timber was a dominant characteristic of the pavilion. They liked the fact that the timber represented sustainability, a negative carbon footprint in building products, and everything that the world is trying to achieve in terms of decarbonisation… and that it is a beautiful product all at the same time.
"It had a warmth and feel to it that other pavilions with concrete and steel couldn't evoke."
During the expo, James sat on several panels which focused on construction management, decarbonisation, building materials, and the competitive nature between agricultural land for food and timber growth.
James is eager to export Cusp's IP internationally to help solve some of the building industry's challenges.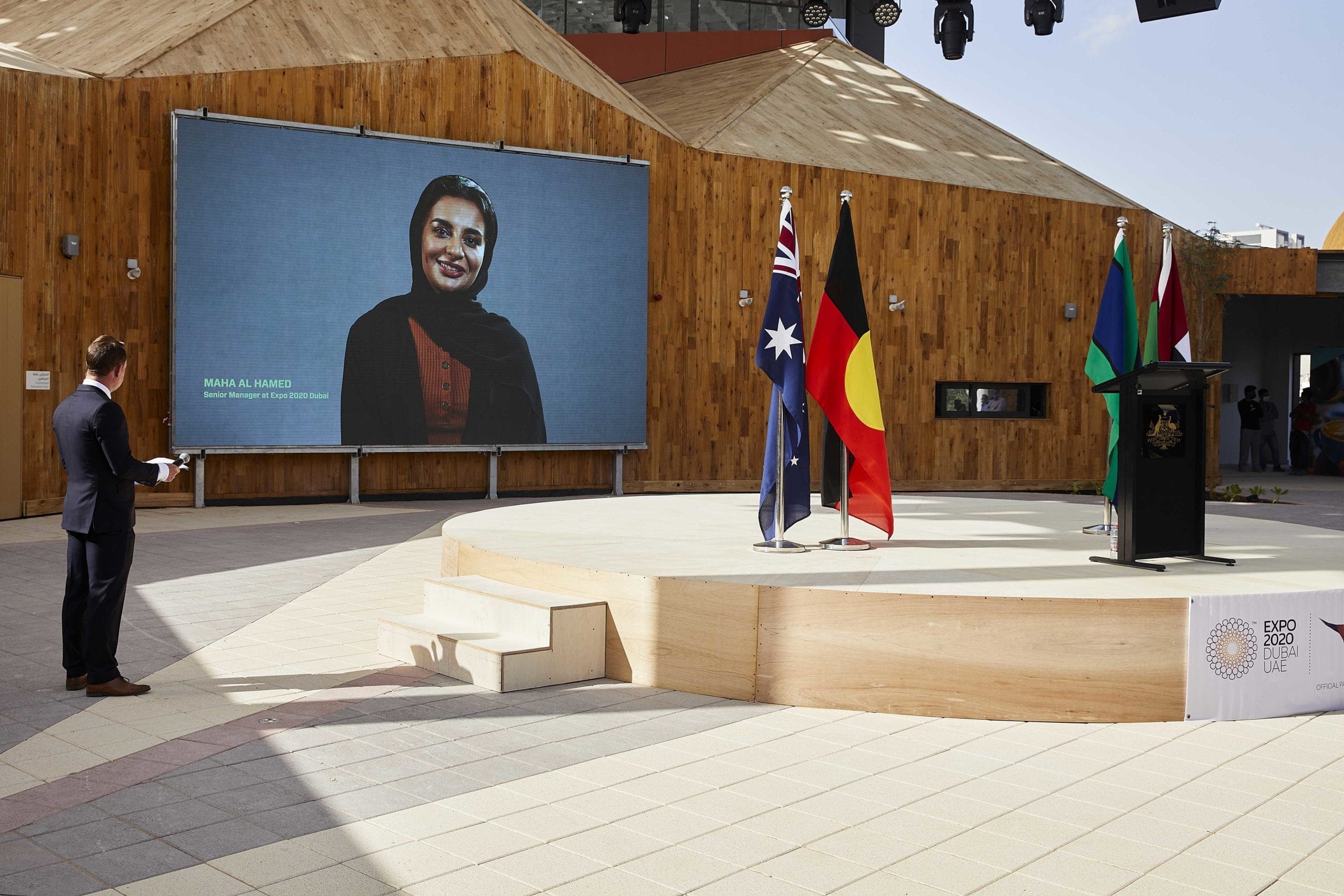 We've developed the IP on how to do this (create the world's first and strongest CLT from hardwood plantations). This is a world-changing innovation and whilst we are still on the R&D journey to build on what we have developed so far, the IP we've created has a greater benefit globally than just the Tasmanian economy and one single business.

James Lantry
Cusp CEO
We will be exporting our IP out of Tasmania to the rest of the world in the near future while continuing to seek partners to build out our plant in Tasmania. The $30M investment by the Hermal Group so far has developed the backbone needed for the next step."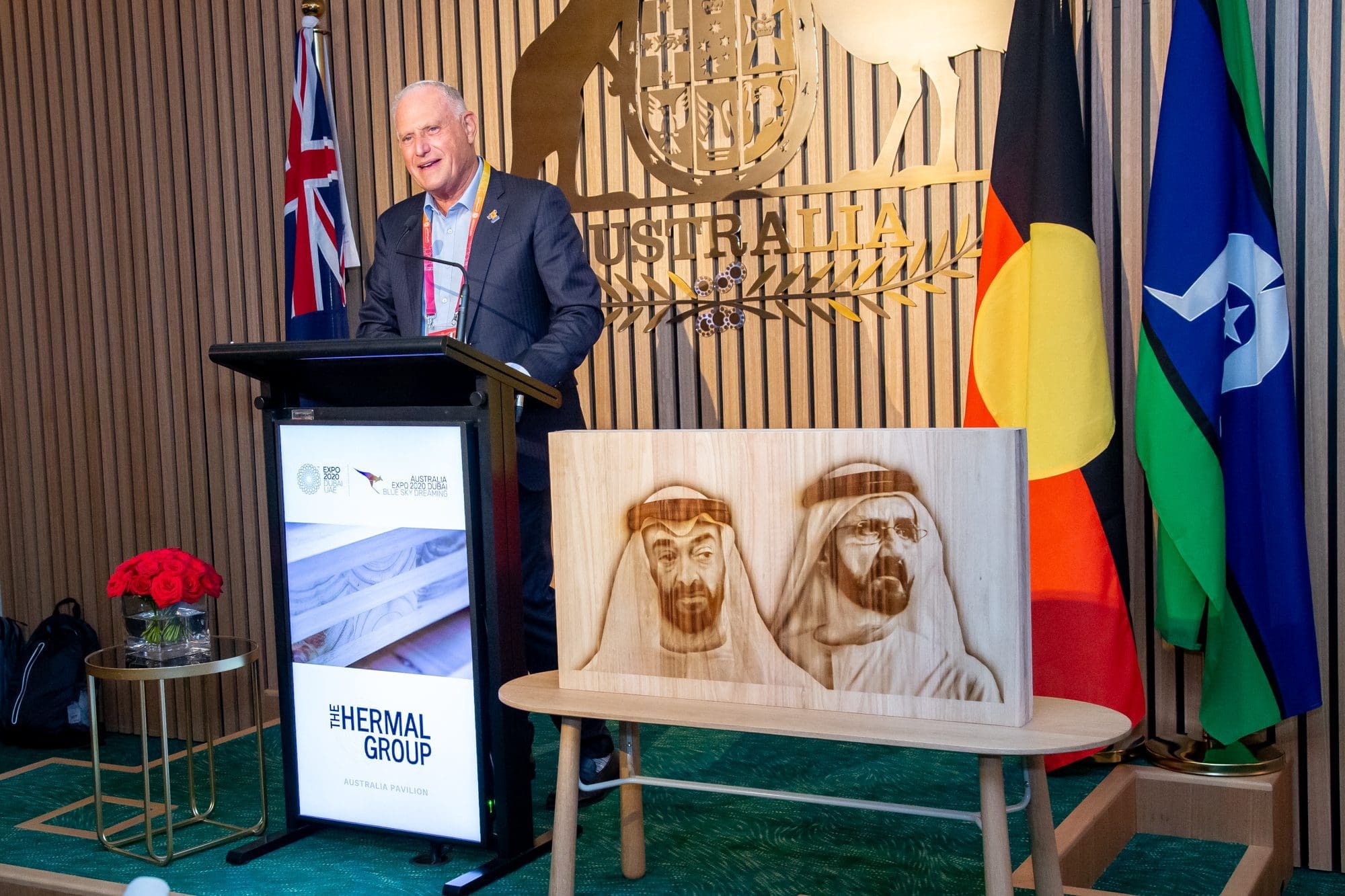 After the Expo 2020 Dubai, Managing Director and Owner of The Hermal Group (Cusp's parent company), Ron Goldschlager, showcased his product at The Big Five in Saudi Arabia, an international buying event for more than 15,000 customers.
Our little Tasmanian company is leading the world on increasing the value of plantation hardwood by converting what would otherwise be low-value chip to beautiful high-value engineered timber products.

Ron Goldschlager
Managing Director and Owner of The Hermal Group