CUSP plantation hardwood has achieved yet another first, attaining a 120-minute plus fire resistance test with no failures. Cusp Eucalyptus nitens load-bearing floor systems saw no failure at 121 minutes, making Cusp CLT the first and only Hardwood CLT in Australia to achieve a 120-minute fire rating. The fire resistance test is used to assess the fire hazard of the panel system and is directly applicable to similar constructions.
Cusp General Manager Michael Lee said our 120-minute fire rating comes on the back of Cusp achieving both the strongest and thinnest CLT configurations in the world.
"120 minutes is an exceptional result and should give engineers confidence when looking at low carbon building options, without increasing or compromising panel thickness."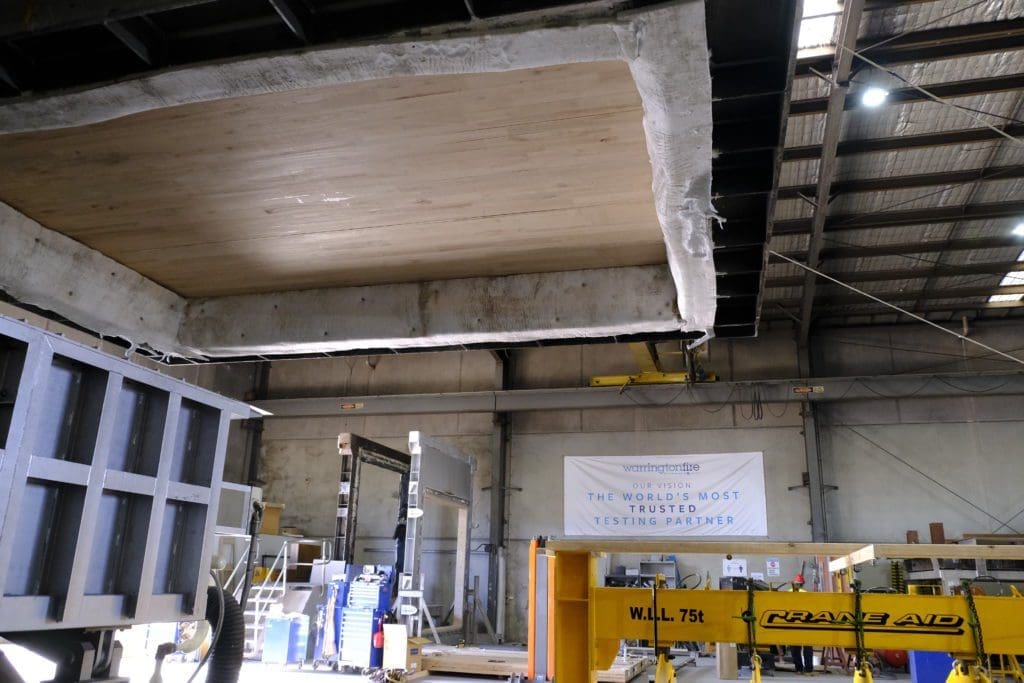 The 120-minute fire rating means the CLT floor system will keep its structural integrity for at least 2 hours in a raging fire. The floor systems may well exceed 120 minutes, but we finished the test at this point because 90 minutes is the commercial rate for all mass timber, and our panels had already massively exceeded this industry standard.

Micahel Lee, Cusp General Manager
Lee explained that while the timber species, Eucalyptus nitens, undoubtedly influenced the rating, it was also Cusp's layup design that delivered the exceptional result.
"Hardwoods generally have better fire performance than softwoods because of their dense cellular structure," said Lee. "So, we were expecting Nitens to surpass the industry standard for CLT in Australia, which, outside of Cusp, is all softwood."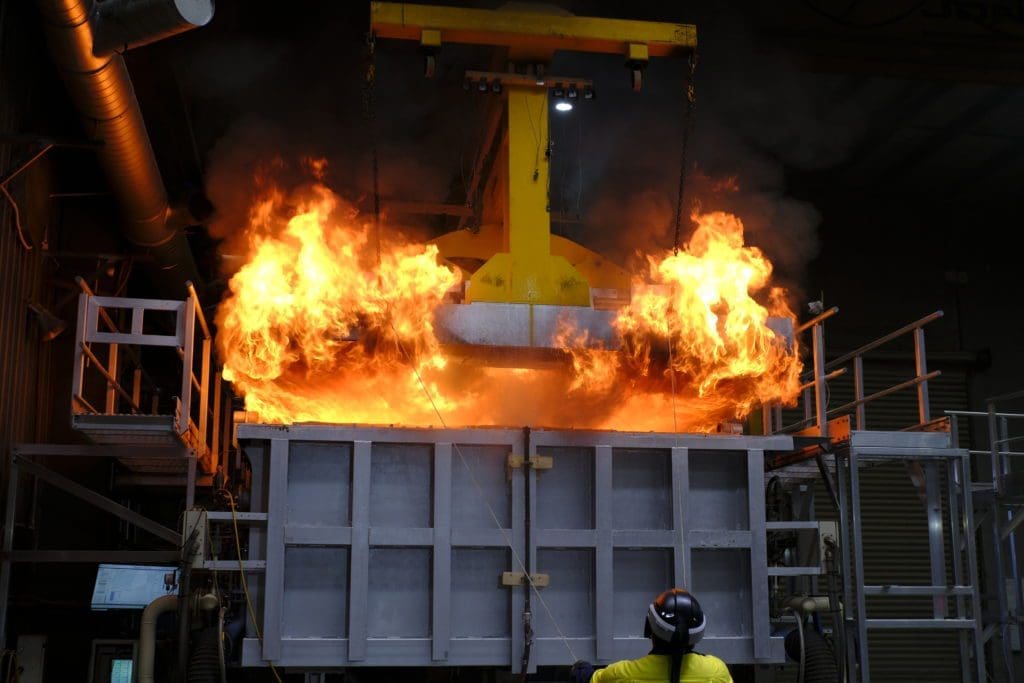 "But Cusp's unique layup design improved the result further. CLT already has a high level of fire resistance due to its cross-sectional thickness and airtight construction, which suppresses the ability of the fire to spread. The thermal mass of the sheets also allows for no conduction between one side of the panel to the other. Cusp has taken this a step further with a design that maximises fire resistance," he said.
The test, conducted by Warringtonfire was conducted in accordance with sections 2 and 4 of AS 1530.4:2014 appropriate for a loadbearing floor system.
The floor systems, incorporating three Eucalyptus nitens CLT panels, were 2950mm wide and 4350mm long. One floor system was 225 mm thick, and the other 175 mm thick.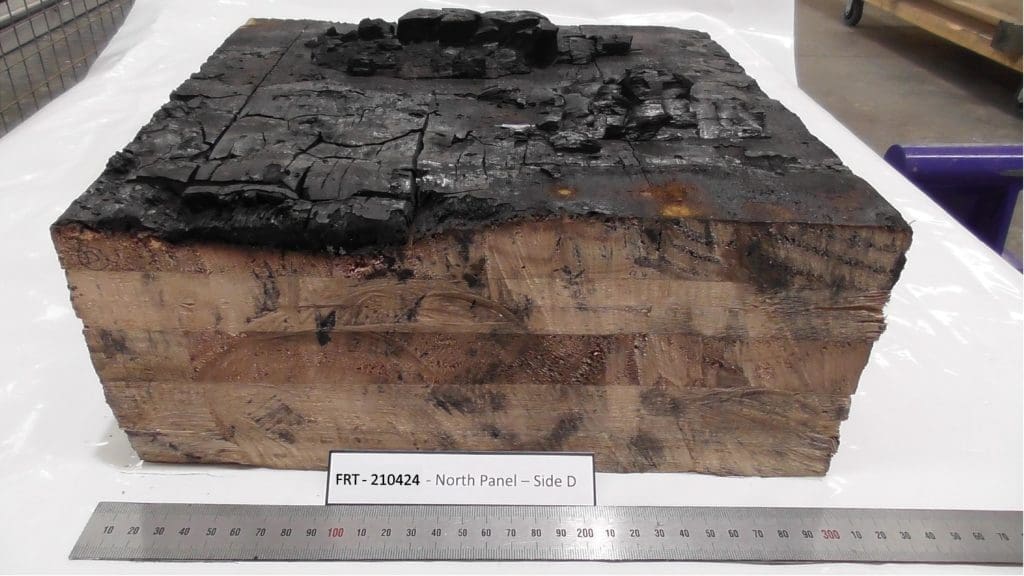 The floor panels were secured together with 180mm long timber screws and then sealed with Weathertight Sealing Tape over the entire length of joints in the unexposed side and the lap joint on the edges. Wurth Fire Rated MS Bond and Seal sealant was applied to seal all the holes created during installation.
For more information on the fire resistance of Cusp mass timber, get in touch.