James Fitzpatrick at fitzpatrick+partners Architects continues to use cross-laminated timber on many of his projects. In fact, his firm has invested significantly in the research of CLT and other engineered timbers in buildings, intending to help lessen the built environment's impact on the planet.
James' search for an innovative timber manufacturer led him recently, along with his client and engineer, to Cusp's manufacturing facility in Wynyard, Tasmania.
His visit and comments attest to the quality of Cusp's products.
"It was great to catch up with Michael Lee and the Cusp Team and see the final commercial grade CLT and glulam products in full production," he said.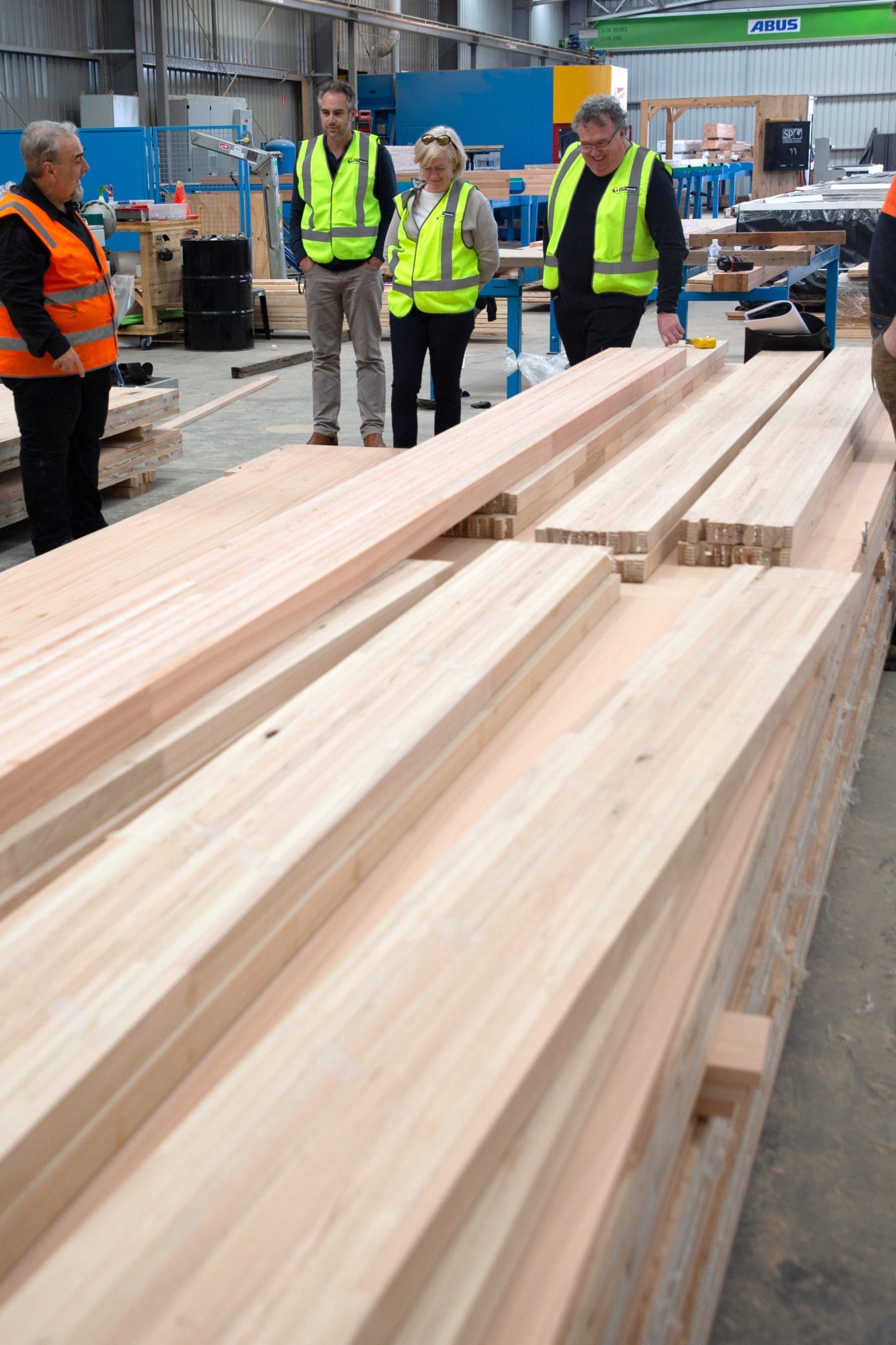 "The Eucalyptus Nitens produces a face quality beyond expectations and combining this with the structural properties of a hardwood will see us using these products in many of our projects moving forward."
"Congratulations to all on an exemplary process – from idea to reality."
James founded fitzpatrick+partners in 2000. Fast forward two decades later and the Sydney-based design studio employs some 60 architects working on projects across Australia. They've won multiple awards for their sustainable, leading-edge approach to residential, interior and commercial building designs.
Fitzpatrick+partners is currently working on Australia's first seven-story timber healthcare building – which is due for completion in early 2023. They're also pioneers in sustainable architecture, delivering the first 6-star Green Star as-built office building in NSW, and have recently developed a carbon measuring tool for architects.
"In the spirit that working together is the only way we can address our climate emergency, we have released this product to the Australian market at no cost," James said.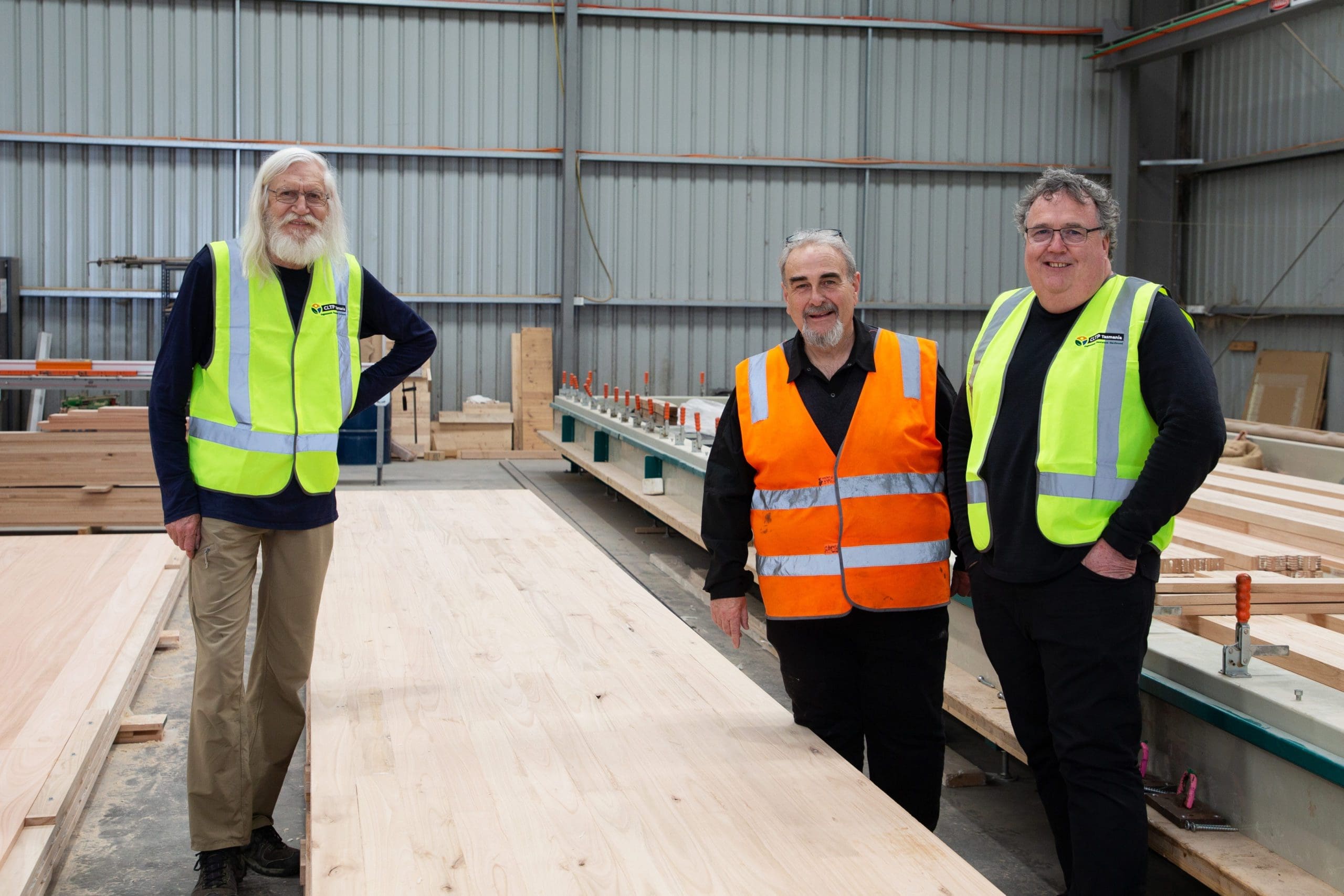 Cusp General Manager Michael Lee said he first met James and introduced the Cusp product to him when he toured the state as part of the Tasmanian Visiting Architects Program several years ago.
James' visit to the Cusp facility was the first time he'd laid eyes on the product.

"You've got one of the leading architects and designers in the country saying really positive remarks about our product," he said.
James doesn't talk about sustainability, he lives it. He's a timber fanatic. His designs are impeccable. His own dwelling, the Seed House, is a monument to timber and a moment to mass timber builds, with CLT incorporated in it. I can't speak highly enough of his work.

Michael Lee
General Manger, Cusp