In recognition of excellence in his commitment to supporting and promoting the Tasmanian Timber Industry, CUSP Operations Manager Michael Lee has been awarded for Outstanding Contribution to the Timber Industry.
The Tasmanian Timber Awards, held on September 10th, were a celebration of excellence and best practice within the industry. Award criteria included:
Demonstrated best practice compliance to professional codes, standards, and recommended practices.
The achievement of high-quality work; commitment to ongoing training and development.
Recognition by their peers, employers and/or employees as an industry leader; and
The demonstration of ethical responsibility.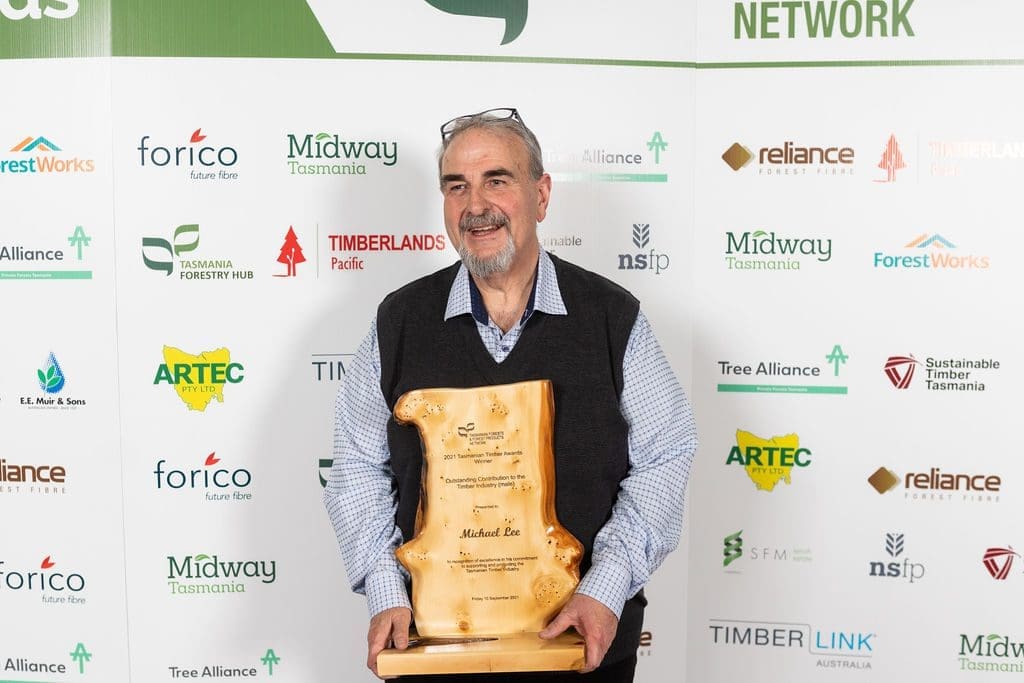 Michael said he was very proud to accept the award and congratulated the Highly Commended nominees for the award Joshua Turnbull and Mitch Roberts.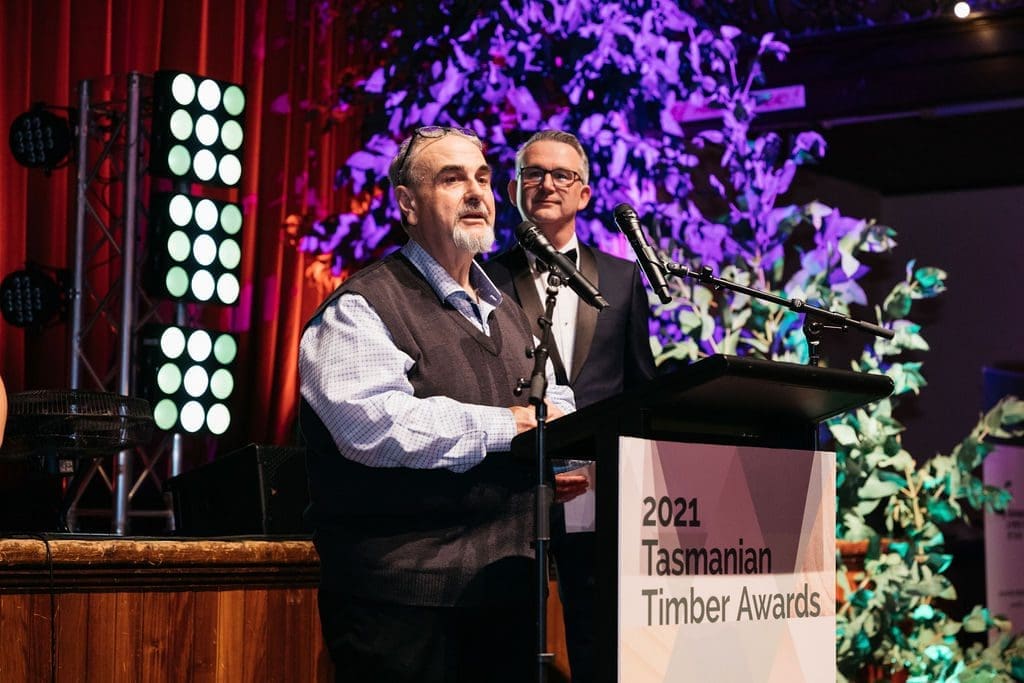 I have dedicated my career to maximising the benefits that timber can provide to the built environment and society more broadly.

Michael Lee, Cusp Operations Manager
"I'd like to thank CUSP for the nomination and those that wrote letters in support of the nomination. It's greatly appreciated and great to feel valued."
Michael has 35 years of experience in the timber industry, half spent in academia and half in the industry, which has led him to be widely regarded as the foremost technical expert in Tasmanian Timber.
"We're very fortunate to have someone of Mick's calibre in our team at Cusp," said CEO James Lantry. "We were thrilled to see him gain the recognition that he very much deserves."